About The Project
| IN MEMORY
Doig River First Nation's Dedication:
This exhibit is dedicated to the memory of important Doig River elders and community members no longer living. We honour their lives by remembering and practicing what they taught us.
George Succona
(1914 – )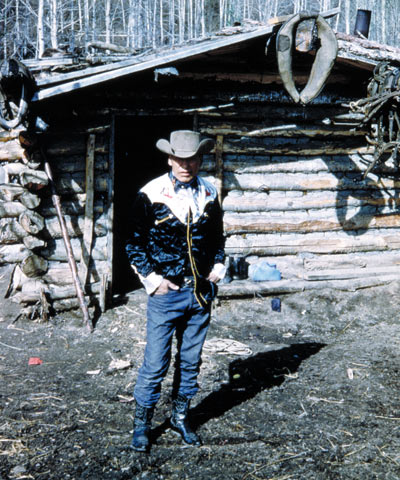 George Succona is the only Dane-zaa still living who was alive at the date of First Survey of the Montney reserve. The survey took place about a week after his birth. George is the son of Chief Tagea Succona and Chanunta (Bella) Yetachi. Although he didn't marry, George has been an important teacher for his many nephews and nieces and to other community members, sharing his hunting and trapping expertise and his knowledge of stories and songs. Through his sister Jean Succona (1920-1952), who was married to Charlie Dominic, he is the uncle of Margaret Dominic Davis, Rene Dominic, the late Tommy Dominic, the late Emma Dominic, and May Dominic Apsassin of Blueberry. Through his sister Madeline Davis, he is the uncle of Chief Kelvin Davis, as well as Clifford Davis, Larry Davis, and Irene Davis Apsassin. George has always been known for his elegant way of dressing. He now lives in a nursing home and is treasured as one of our valuable cultural resources.