About The Project
| PROJECT TEAM
Below is a collection of community members and participants that made this project possible. Click on each photo thumbnail to learn more about each person.

May Apsassin

Elder, Oral Historian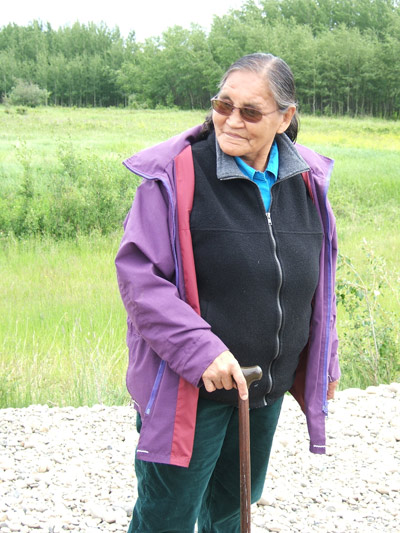 May Apsassin is one of Charlie Dominic's daughters and is the grand-daughter of the Dreamer Charlie Yahey. Although she is a member of the Blueberry River First Nation, she maintains strong ties to the Doig River First Nation. May shared her knowledge and experiences of Suunéch'ii Kéch'iige (Montney) with the Project Team on our field trip there. She is a respected elder who continues to encourage the use of Dane-zaa traditions and language.