About The Project
| IN MEMORY
Doig River First Nation's Dedication:
This exhibit is dedicated to the memory of important Doig River elders and community members no longer living. We honour their lives by remembering and practicing what they taught us.
Akully Davis Acko
(Aug 7, 1929 - Feb 19th 1998)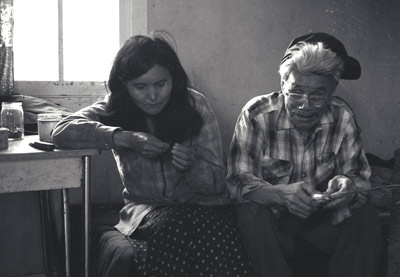 Akully was Ray Aku's last wife and is the daughter of Jebis and Anno Davis. She had a warm smile and a loving nature. Sammy, Annie, and Shirley Acko are children of Ray and Akully who continue to carry on Dane-zaa tradition.