About The Project
| IN MEMORY
Doig River First Nation's Dedication:
This exhibit is dedicated to the memory of important Doig River elders and community members no longer living. We honour their lives by remembering and practicing what they taught us.
Charlie Yahey
(1881 or 1883 - Nov 1976)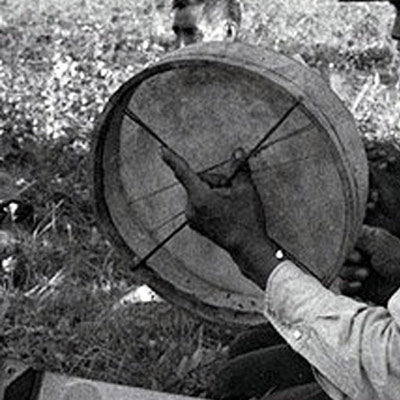 Charlie Yahey was our most recent Dane-zaa Dreamer. His songs and prophecies are still listened to and performed by his descendents and many of us whose lives he has influenced.
Charlie's father was Atachok, "Big Eagle," who died when he was young. He was raised by his father's brother, Usulets (Big Charlie), for whom Charlie Lake is named. His first wife, Atahin, was a daughter of our Doig River elder, Yeklezi. After her death, he married Bella Attachie (Anachuan), who lived to be well over 100.
Charlie Yahey spoke our Dane-zaa language with elegance and authority. He is one of the greatest men the Peace River country has known.