About The Project
| IN MEMORY
Doig River First Nation's Dedication:
This exhibit is dedicated to the memory of important Doig River elders and community members no longer living. We honour their lives by remembering and practicing what they taught us.

Jack Acko
(4th April 1916 - Oct13, 1979)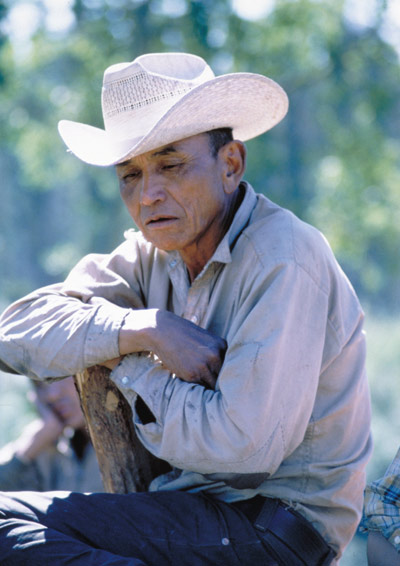 Jack was Aku's son by Aza Davis. He and his wife Eskama had no children of their own, but brought up many children and taught them about Dane-zaa traditional ways. Jack was a great hunter and drum maker. He had a warm shy smile and a dry sense of humor. Sammy Acko learned many stories from his older brother Jack, and like Jack, Sammy loves to laugh, and to share stories and traditional skills.