About The Project
| IN MEMORY
Doig River First Nation's Dedication:
This exhibit is dedicated to the memory of important Doig River elders and community members no longer living. We honour their lives by remembering and practicing what they taught us.
Maryann Acko, (Eskama)
(4 Dec 1912 - 1973)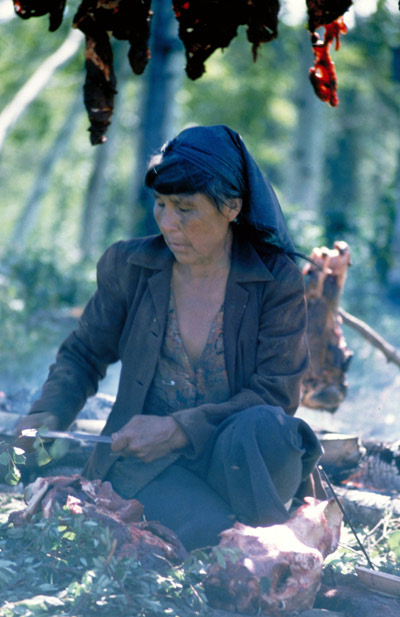 Eskama was very generous. She always had visitors and always fed people when they came to see her. She always helped other women in the community when there was a hide to tan. She was very close to her half sister, Mary Pouce Coupe (Naachin). Her brothers were Alex and George Cheekyas. She and her husband Jack were a wonderful loving couple. They raised many of Abu's children after their mother passed away.