About The Project
| IN MEMORY
Doig River First Nation's Dedication:
This exhibit is dedicated to the memory of important Doig River elders and community members no longer living. We honour their lives by remembering and practicing what they taught us.
Tommy Dominic
(October 27, 1941 - 1982)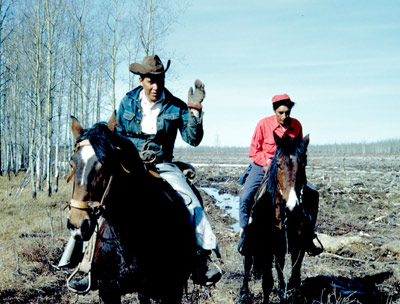 Tommy was the son of Charlie Dominic and Jean Succona. He was active in Doig River's first farming projects. His daughter is Sherry Lynn Dominic of the Blueberry River First Nation. Tommy had an easy grace and his passing was a great loss to his family and the community.