About The Project
| IN MEMORY
Doig River First Nation's Dedication:
This exhibit is dedicated to the memory of important Doig River elders and community members no longer living. We honour their lives by remembering and practicing what they taught us.
Ronald Attachie
(June 8th 1951 - 1990)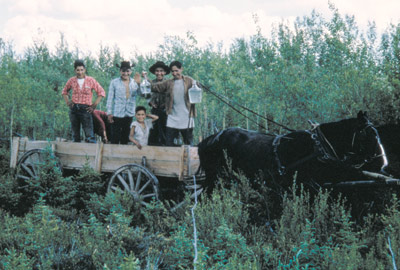 Ronald was one of the first of our people to get his air brake ticket and to drive transport trucks. He married Pauline Wolf from the Prophet River First Nation. After Ronald passed away, his children were raised on the Prophet River Reserve with their mother's family.