About The Project
| IN MEMORY
Doig River First Nation's Dedication:
This exhibit is dedicated to the memory of important Doig River elders and community members no longer living. We honour their lives by remembering and practicing what they taught us.
Sally Makadahay
(Dec 12, 1933 - Sept 17, 2001)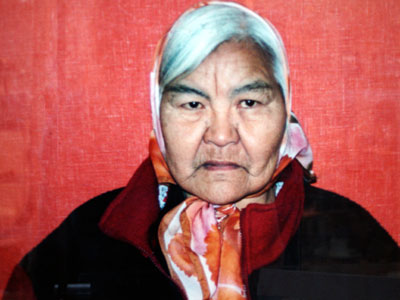 Sally Makadahay married the singer Billy Makadahay. Their two daughters, Rita and Margaret, are the mothers and grandmothers of many Doig River First Nations people. She knew and practiced traditional Dane-zaa ways, and passed her skills on to her children and grandchildren.
"Big Sally" was proud of her ability to sing Dane-zaa songs. She was also a source of information about how members of her community were related to one another. Sally had her own distinctive way of speaking that anyone who knew her will never forget.