About The Project
| IN MEMORY
Doig River First Nation's Dedication:
This exhibit is dedicated to the memory of important Doig River elders and community members no longer living. We honour their lives by remembering and practicing what they taught us.
Albina (Abu) Acko
(June 1935 - Jan 24, 1965)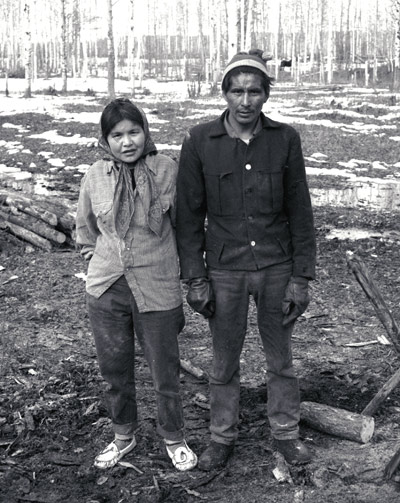 Abu, daughter of Clair Oker and Ray Aku, was the older sister of Molly Acko Apsassin. Like Molly, Abu was the mother of many children. She gave birth to many of our people at Doig who are now approaching elder status. Abu died at a tragically young age.