About The Project
| IN MEMORY
Doig River First Nation's Dedication:
This exhibit is dedicated to the memory of important Doig River elders and community members no longer living. We honour their lives by remembering and practicing what they taught us.

Alice Moccasin-Askoty
(June 6, 1922 - Jan 1994)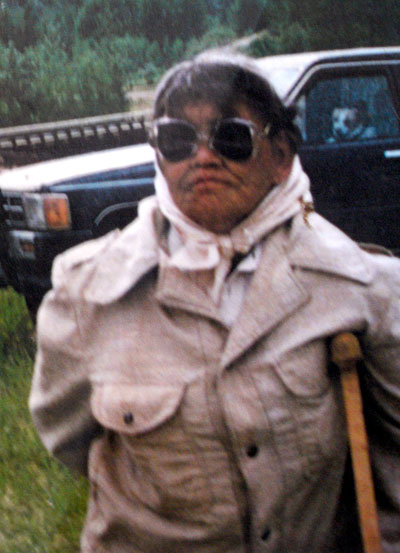 Alice was the daughter of Meka Moccasin and Jane Yeklezi (Muh-Chueh'nalin), "the beautiful one." As a young woman, Alice was married to the dreamer Oker, who passed much of his traditional knowledge on to her before his death. She later married Albert Askoty (Mague), and shared a traditional life with him for many years. Her many children and grandchildren have been fortunate to learn from her. She trained many girls about how to become proper Dane-zaa women. People who knew her will always remember her tending the fire in her log home at Petersen's Crossing.