About The Project
| IN MEMORY
Doig River First Nation's Dedication:
This exhibit is dedicated to the memory of important Doig River elders and community members no longer living. We honour their lives by remembering and practicing what they taught us.
Molly (Mary Acko) Apsassin
(Oct 9, 1936 - Feb 8, 1994)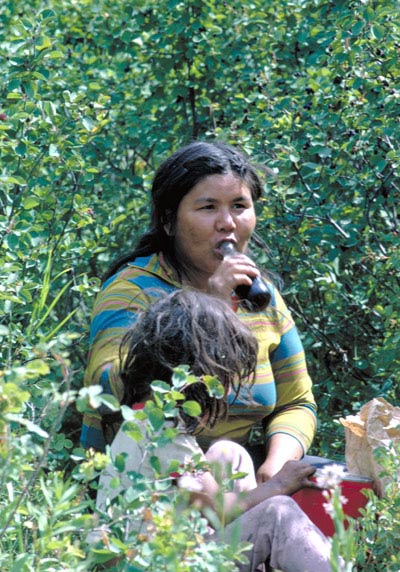 Molly was the daughter of Ray Aku and Claire Oker. She is the mother of many of our Doig River First Nations people, and brought up many more. When Molly died in 1994, anthropologist Robin Ridington described her as "One spruce tree standing - the solid center of the world." Molly was just that, the center around which her large family revolved.