About The Project
| IN MEMORY
Doig River First Nation's Dedication:
This exhibit is dedicated to the memory of important Doig River elders and community members no longer living. We honour their lives by remembering and practicing what they taught us.
Tar Davis (a.k.a. Tommy Davis Jr.)
(June 10, 1936 - 1971)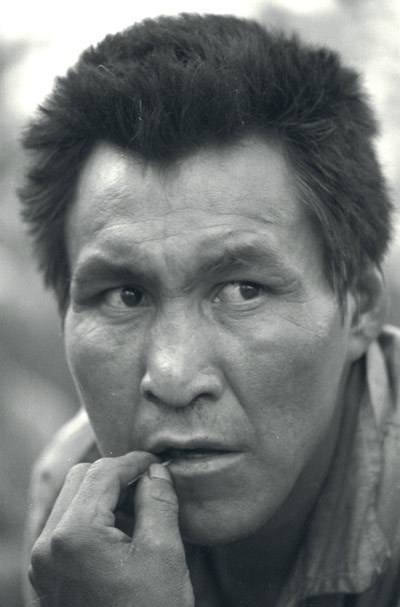 Tar Davis was the brother of Akully and Deda, and the son of Jebis and Anno Davis. He never married, but he was a loyal son and a strong hunter. After the passing of his mother, Anno, Tar organized one of the great Dreamers Dances that continues to be remembered by all who attended it.