About The Project
| IN MEMORY
Doig River First Nation's Dedication:
This exhibit is dedicated to the memory of important Doig River elders and community members no longer living. We honour their lives by remembering and practicing what they taught us.
Charlotte Acko
(June 30, 1947 - Dec 1, 1982)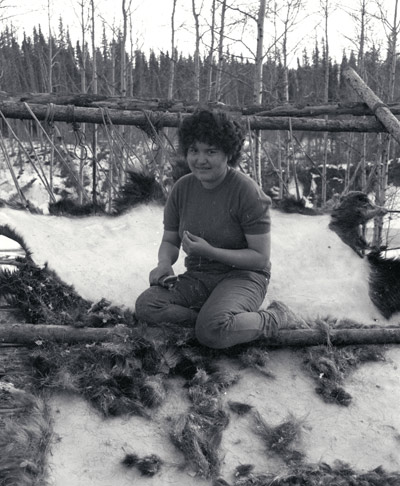 Charlotte was the oldest of Ray Acko's children with Akully Davis, his last wife. She married Robert Paquette, and they had several children. She moved to his territory near Chetwynd, and tried to maintain close ties to her relatives here at Doig. She struggled unsuccessfully to keep her children with her, against the wishes of unsympathetic people in the BC Ministry of Human Resources.