Doig River First Nation is governed by a Chief and three Councilors. Every two years a band council election is held at Doig River according to the Indian Act and the Indian Band Election Regulations. The current term of office is November 2021 to November 2023.
Council
Band Council elections are administered by one of our managers, Terre Walton, who is trained and approved by Indigenous Services Canada as an electoral and ratification officer for First Nations.
You can find out more information on leadership selection for First Nations under the Indian Act here.
Governance Code
In 2017, DRFN Council approved the Doig River First Nation Governance Code. The code is an important document as it identifies the processes of how Council manages its decision-making, activities, conduct and transparency to the DRFN membership. DRFN band members can request a copy of the Doig River First Nation Governance Code by contacting our Band Manager.
Council Vision
Our vision for the community is that:
Everyone feels cared for and supported in their journey towards Kema (health and well-being)
Traditional wisdom and knowledge is being combined with technology to create a better future
Everyone has the resources they need to live a good life
Council Mission
Our role as DRFN leaders is to role model Dane-zaa cultural values and the code of honor.
We are here to help people get the support they need to succeed, and to hold people accountable for making good use of the community supports provided.
We work to ensure the community's dreams are achieved and that people understand their role in helping the community to achieve its goals.
Leadership Values
These guiding principles define our leadership decisions and approach:
Culture
We honor our elders and ancestors at all times.
Sharing is Caring
We encourage everyone to express their feelings and we support one another.
Balance
We balance the need for economic development with the need to protect our land and treaty rights.
Results
We pursue quality over quantity and focus on tangible outcomes.
Courage
We pursue new opportunities and don't give up in the face of adversity.
Creativity
We look for innovative solutions and partnerships to move the community forward.
Wisdom
We talk, listen and review the facts before making important decisions.
Unity
We need each other to succeed, there is no room for blame/victim behaviour.
Recognition
Everyone has unique gifts and talents that add value to our community and we celebrate these contributions.
---
Chief
Trevor Makadahay
On November 20, 2014 Trevor Makadahay was elected Chief of Doig River First Nation. He previously served as a councilor from 1996-2003. Chief Makadahay is committed to working with government and industry to protect treaty rights and the environment while fully participating in the local economy.

"It is a high priority for Doig River to create and secure opportunities for our membership to become employed or start businesses to work on major resource development projects in our treaty territory. This will be accomplished by strengthening our nation's economic development capacity."
Key initiatives such as the K'ih tsaa?dze Tribal Park will remain a large focus for the community's elders, community and lands department. Chief and Council will ensure that DRFN's land is protected for cultural use and the ongoing exercise of treaty rights.
Under Chief Makadahay's leadership, Council will be advocating government to support the community in providing seamless and enhanced community programs and services in the areas of early childhood development, elder's care, education and health.
"Improving housing and community infrastructure will also be incorporated into our plans. We are committed to good governance by being transparent in our decision-making and accountable to our membership."
---
Councilors
Garry Oker
Councilor Garry Oker, MA, was elected as a Doig River Band Councilor in 2017 and re-elected in 2019 for a second term. He previously served as DRFN Program Director 1999 to 2001 and Chief from 2001-2005. The highlight of his term as Chief was establishing a long term permanent trust and building the community cultural center.
Garry completed Visual Performing Arts and Fashion Design at St. Lawrence College in Kingston, Ontario in 1985. He worked in Montreal as a fashion designer for many years and returned home to create and direct the Aboriginal Design and Cultural Study Program for School District #59 from 1990 to 1998. (More on Garry's artistic projects and achievements, can be found here.) In 2005, he attained a Master of Arts Degree in Leadership and Training from Royal Roads University in Victoria, British Columbia.
As a re-elected Councilor, Garry is focused on leading the community cultural plan through Kema Experiences, a platform which focuses on educating people about Dane-zaa culture through largescale cultural-arts exhibits. He has created partnerships with BC Parks, local businesses and the City of Fort St. John to share these experiences with the public. He continues to organize cultural and educational events and conduct opening ceremonies with the Doig River Drummers.
Garry's vision emphasizes retaining Beaver language and developing a dreamers' philosophies museum. He endeavors to promote cultural pride and aspires for his community to achieve self-sufficiency through business development via UUJO developments. His goal is to ensure DRFN completes Treaty Land Entitlement (TLE) and establishes a nation managed trust for urban reserve development. Additionally, Garry places a high priority on developing Beaver/Dene cultural education materials and implementing effective and comprehensive health and wellness programs for members.
---
Kelvin Davis Jr.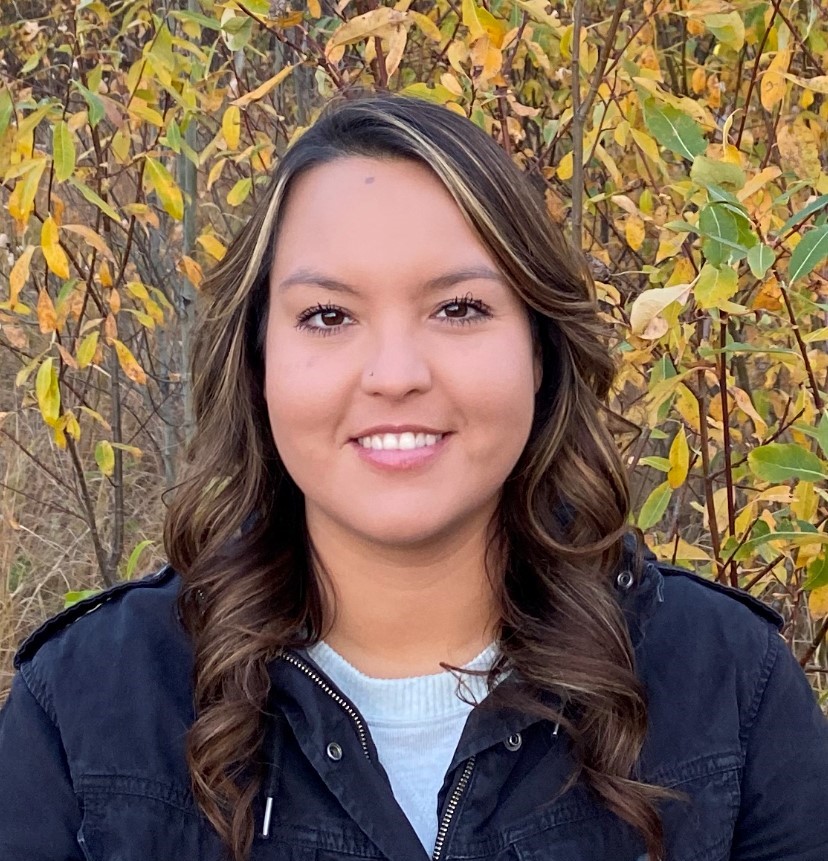 Councilor Starr Acko was elected as a DRFN Councilor in November 2021.
(More information coming soon.)
---
Brittany Brinkworth
Brittany Brinkworth was newly elected to DRFN Council in November 2019. Growing up in the community of Doig, she was ingrained with Dane-zaa language, culture, traditions and values from the lessons she learned from many community leaders as well as her mother, Barb Davis, and grandparents, Margaret and Dick Davis.


Councilor Brinkworth graduated in 2014 with a Bachelor of Social Work degree, specializing in First Nations, from the University of Northern British Columbia. She later pursued a certificate in Aboriginal Health and Community Administration from the University of British Columbia in 2019. Her goal is to also obtain a Master's of Social Work.
Brittany's education led her to the Fort St John Hospital where she worked as the Aboriginal Patient Liaison for four years which fueled her passion for the health and wellness of our Aboriginal people. After her experience in health care, she was left with a longing and desire to get back to the Nation to support her community. She worked as a Communication Coordinator for Health and Social Programs AT DRFN for a year prior to being elected to Council.
As a Councillor, Brittany holds the Health and Social portfolio and key focus for her is to bring more health and wellness programs that will support individuals and the community as a whole. She is working to ensure that the community benefits from the implementation of health programs that offer healing and growth, so our people can move forward. She is also a firm believer in the power of education and hopes to encourage members to follow their passions in pursuing their careers. She believes that everyone has a unique gift to offer and can make a positive contribution to a stronger community and Nation.
---
Member Content
Members can find Band General Meeting Minutes and additional information related to Chief and Council activities in the Members Only portion of our website here.
---
Chief and Council Gallery
---