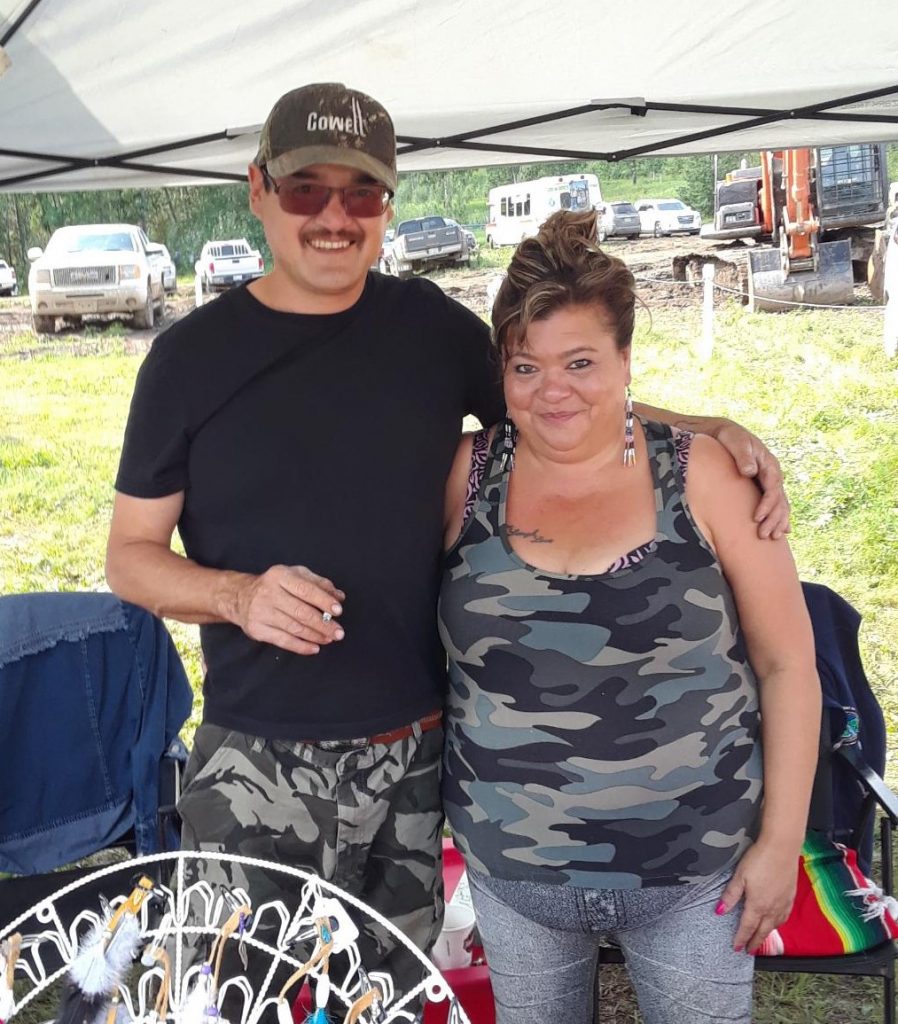 Sue Carter is a highly energetic and creative member of DRFN who keeps busy preparing her baking and an array of crafts for sale. Her mother is Margaret Bowman, nee Pouce Coupe and Sue has lived on the DRFN reserve for approximately 35 years. She's been selling her baking since approximately 2015 and started creating and selling crafts in 2012. Her boyfriend, Dennis Jack Paquette has also begun crafting. Their products can be found at Sue's store on DRFN reserve and occasionally at local rodeo events.
It always smells wonderful at their house with fresh bread, buns, bannock, cinnamon buns, butter tarts and other delectable delights coming out of the oven. Additionally she makes very popular jams and teas from berries and herbs she picks locally.
Sue says, "I didn't know I could sew until 8 years ago". She is grateful to her teachers Madeline and Annie Oker as well as Mabel Harding and Cec Heron for sharing their expertise in crafting and beading. Sue enjoys sharing her baking and sewing talents with younger members who often ask her to teach them.
Sue's energy, positivity and creativity know no bounds and she makes a variety of crafts as shown in the photos below.
---
Sue Carter Art Gallery
---
---
Dennis Jack Paquette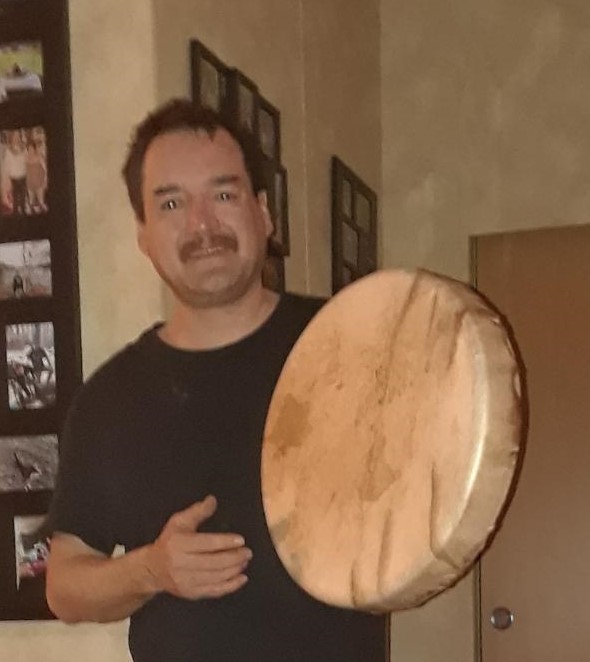 Sue's boyfriend, DRFN member Dennis Jack Paquette, has been inspired by Sue's creativity and has started making walking sticks fashioned from willow. He made his first drum and has plans to make more. Dennis also prepares hides which are used by Sue to create her mittens, moccasins, wallets and other leather goods.
---
Dennis Paquette Art Gallery
---
Where to Buy
Anyone who visits DRFN reserve will see Sue's sandwich board sign on the road heading into the reserve, just before you head down the hill towards the Administrative Complex and bridge. You can purchase goods made by Sue and Dennis at their house, which is located at 4425 Deer Street, beside the log cabin which you can see from the road. To order anything, you can also call Sue on her cell at 250-263-1586.
You might also catch Sue and Dennis selling their goods at local rodeo events in the region.