Doig River First Nation hosted a Dene Gathering on August 6th and 7th, 2019. This was an opportunity for Dene Nations from BC, AB and southern NWT with Dene Athabaskan heritage to join together, share traditional knowledge and experiences and prepare jointly for the Dene Unification gathering at Tsuu T'inna Nation in October 2019.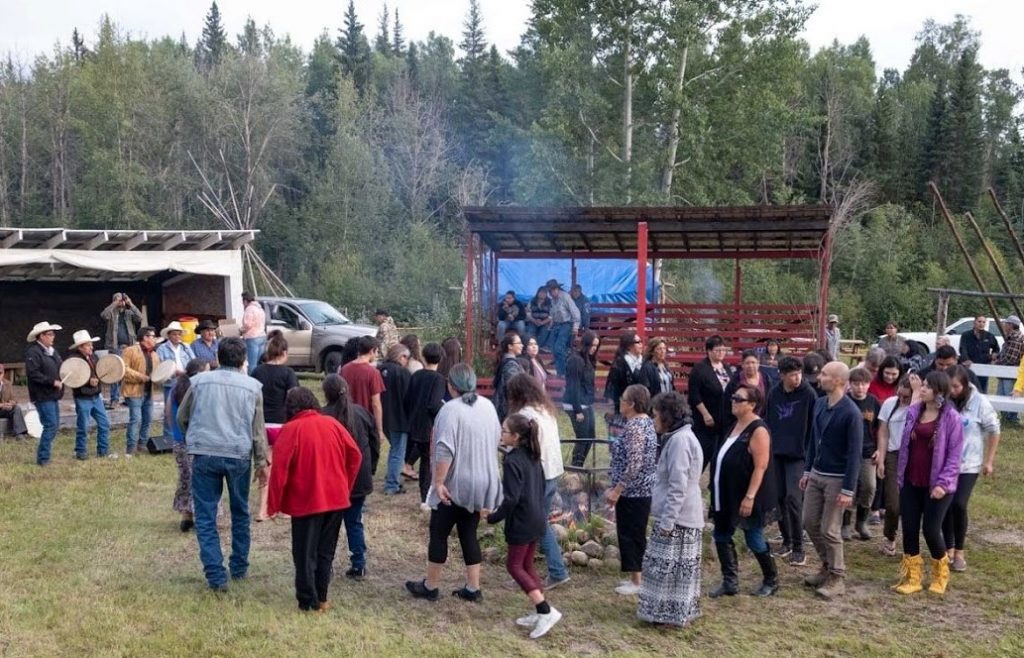 Participants enjoyed a number of activities including:
Sharing cultural and historical stories to identify connections
Celebrating with traditional and tea dances
Sharing language and identifying similarities
Tasting traditional foods from each nation
Sharing art and entertainment
The gathering was a wonderful opportunity for approximately 250 Doig River First Nation and fellow Dene people in the north to connect and build their relationships through sharing cultural stories, language, art, dancing, traditional foods, music and more. Youth also benefited by joining and learning stories and traditions from the elders.
---
Northern Dene Gathering Gallery
---