Doig River First Nation (DRFN) is Tsááʔ ché ne dane, a proud Dane-zaa people indigenous to the upper Peace River region of BC and Alberta. Our traditional base extends in all directions from Gat Tah Kwą̂, now called the city of Fort St. John. Today, our members participate in the modern economy while practising our unique language, culture and traditions. Please visit our Tsáá? Ché Ne Dane Culture section to learn about our creation story, our long line of Dreamers, our cultural practices and our identity as hunters and gatherers which ground us in our Peace River landscape.
We came to be known as the Fort St. John Beaver Band, acknowledging our place as first peoples of this region, after 1794, when colonizers arrived with the fur trade. In 1900, our headmen signed Treaty 8 to preserve our rights to hunt and trap and to work alongside newcomers in peace. It was only after the fur trade, and as recently as 1952, that we were forced to settle on reserves. In 1977, our ancestors (the Fort St. John Beaver Band) were divided and defined by the Department of Indian Affairs as two separate Nations, the Doig River First Nation and the Blueberry River First Nation.
Our Community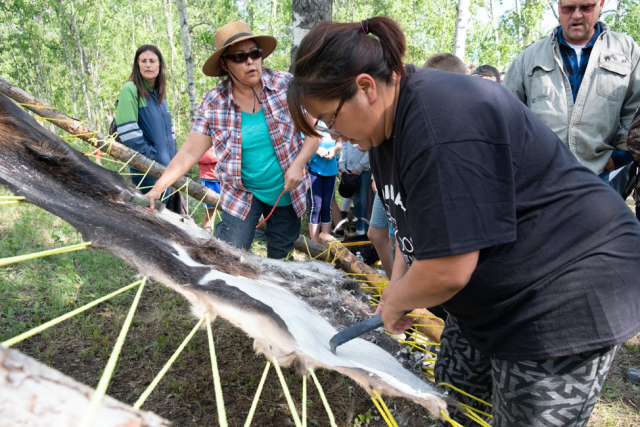 Today, DRFN's population is 335 people and our members live on and off reserve. Our community is engaged in a range of economic initiatives focused on strengthening our economic base, while improving the health and wellness of our people.
Our community is undergoing a transformational period in our organizational development with the conclusion of Treaty Land Entitlement (TLE) and other outstanding claims. Continued resource development within our territory and recent impact and benefits agreements have positioned us to experience unprecedented cultural, economic and social development opportunities.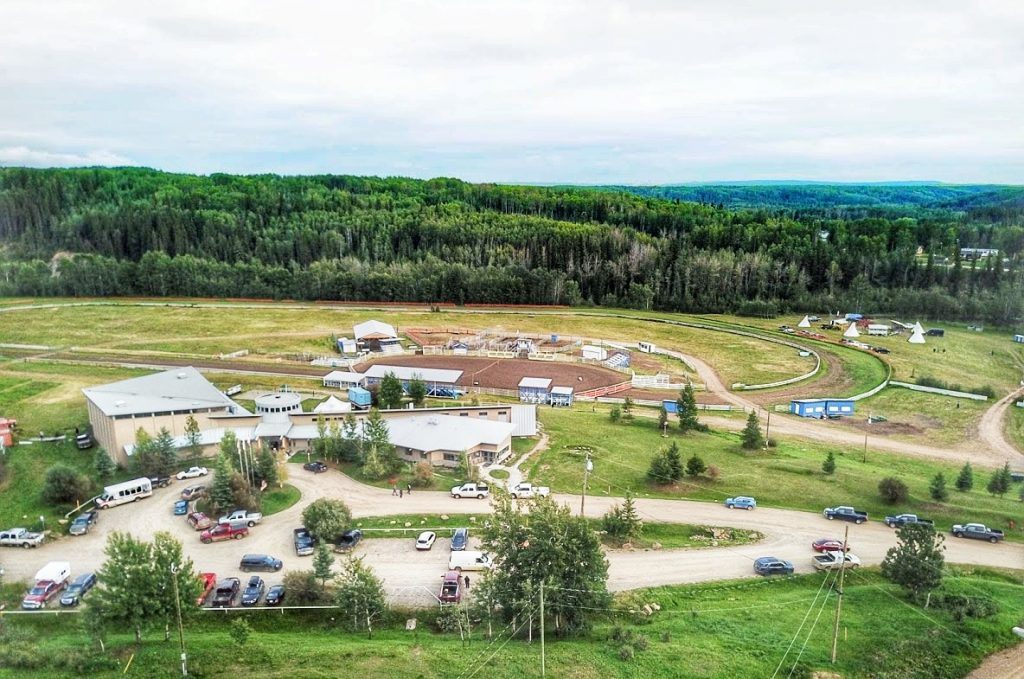 In July of 2003, we opened our Administrative Complex at Hanás̱ Saahgéʔ (Doig River IR 206). This has become the hub of our community and includes a museum, gym, health care and administration offices. Doig River is also home to a rodeo facility that hosts the annual Doig River Rodeo.
In the spring of 2021, we completed two new community buildings. The first is a new cultural, spiritual, health and wellness facility. It provides space for an Elder's lounge, implementation of the Aboriginal Head Start program, spiritual gathering and a counseling office. We also completed an outdoor Tea Dance Circle and washroom facilities in the cultural grounds behind our Administrative Complex.
Location
Our community is located in northeastern British Columbia, approximately 70 km northeast of the City of Fort St. John. It is situated on approximately 2500 acres of land and the Nation holds several fee simple parcels of land in and near IR #206.
---
A Bird's Eye View
Click below to enjoy drone footage of our Administrative complex, Rodeo Grounds, Tea Dance Arbour, Cultural Grounds and People's Prayer House:
---
About Us Gallery
---