Saddle up for the Doig River Rodeo held each year summer on the rodeo grounds at Doig River First Nation. It's a full 2-day event with action for the whole family including bareback, bull and saddle bronc riding plus open ranch bronc riding. The event draws over 100 competitors from across British Columbia and Alberta to win cash prizes and bragging rights. There are also junior events plus lots of fun activities for spectators and participants alike including a pancake breakfast, cowboy church service and dance – a stompin' good time!
Members began competing in rodeo events in the 1970's and in 1998, the late Johnny Oker with help from community members, improved Doig's rodeo grounds to what you see today. Johnny was instrumental in initiating and organizing the event for many years and ensured that the rodeo offered plenty of activities so that a good time would be had by all. Doig also acknowledges the vision and efforts of Dick Davis, who also helped make our rodeo event a reality. Each year a participant of the rodeo is recognized as the Dick Davis Memorial Saddle Bronc Riding Champion.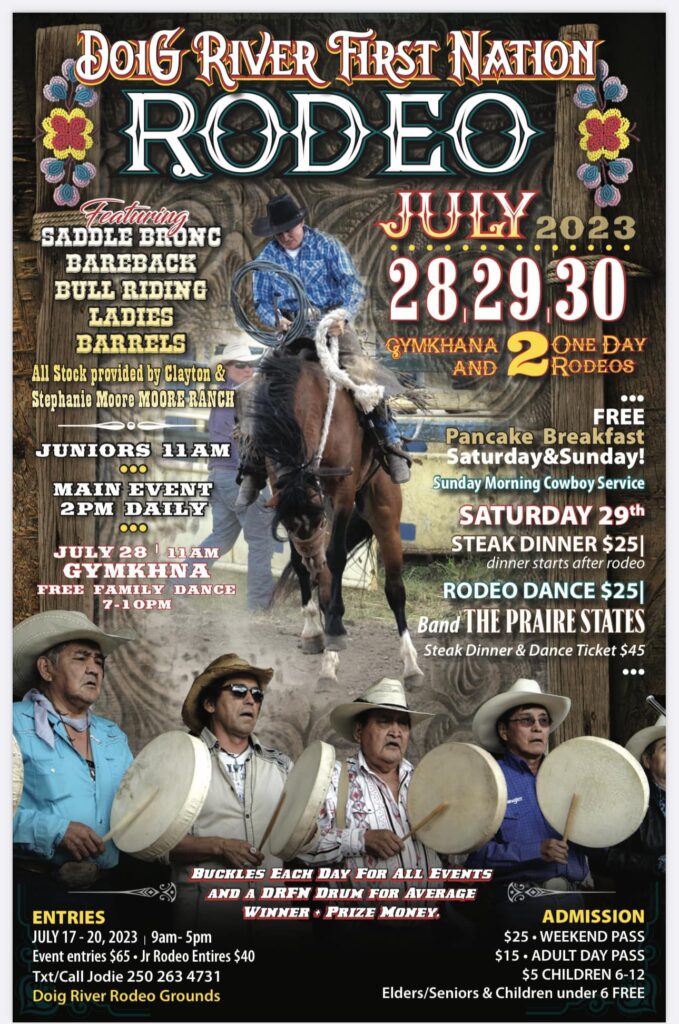 Doig River First Nation is grateful for the generous support of its sponsors.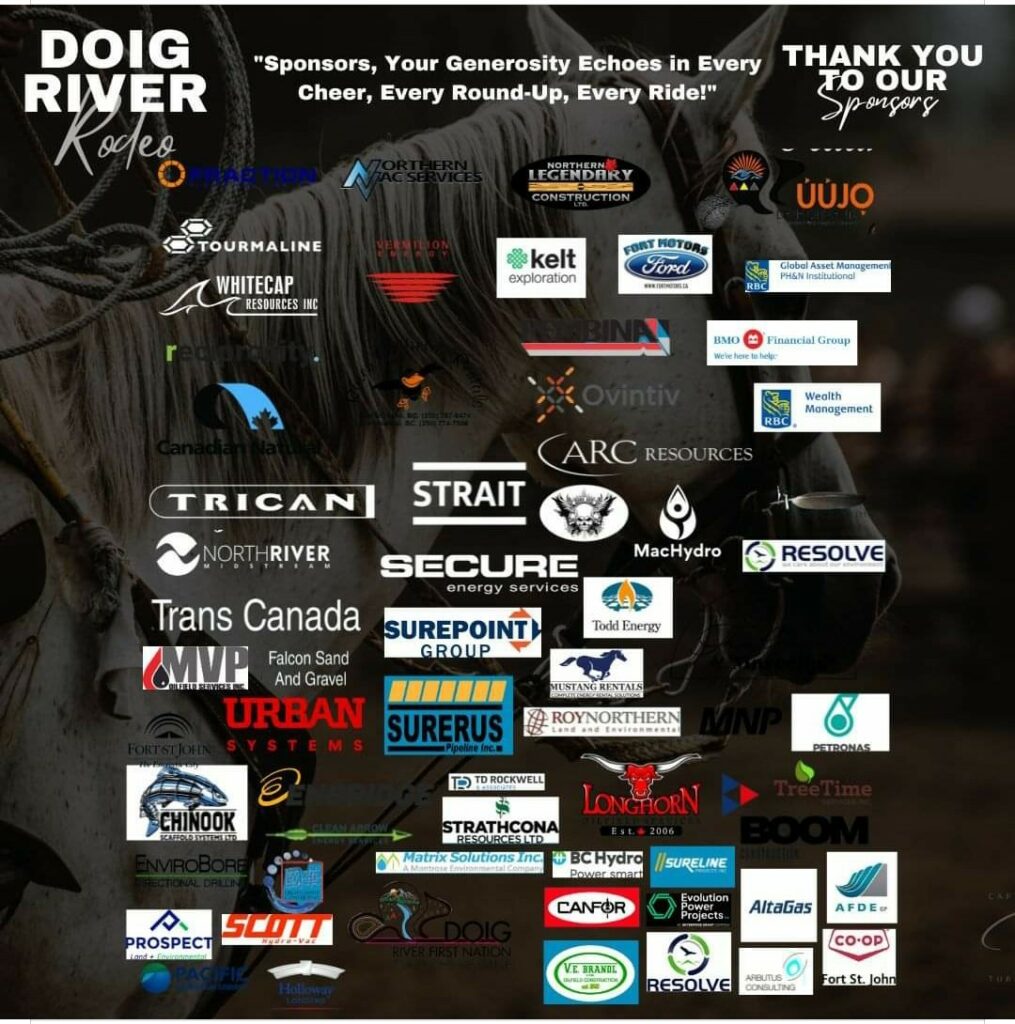 Check out the Doig River Rodeo 2023 Facebook page for details here.